With holiday season near and dear, you may be brainstorming what to gift that special jet-setting lady in your life. Sometimes it's hard to decide what to get for someone who loves to travel, since they usually just spend their time drooling over flight times and plane tickets. However, take it from me (a jet-setting lady who drools over plane tickets), this travel gifts guide for her will help you narrow it down. These items are sure to keep the travel vibes right!
From gadgets to wellness must-haves, stocking stuffers to the best luggage- she won't be disappointed with any of these items!
Silk Sleeping Mask
Whether she needs to block out some light on the plane, or prevent wrinkles when sleeping on a hotel pillow, this Silk Anti-Wrinkle Sleep Mask will do the trick and is the ultimate travel gift for her.
I have the light pink one and love it, even use it when I'm not travelling which says a lot! It truly does keep the area around your eyes nice and smooth, and blocks out light wonderfully.
Double Sided Packing Cubes
Packing Cubes are quite possibly the most exciting thing about packing. They just make everything so organized and easy to find, if you've never used them, get ready to upgrade your travel life. The ones I linked here are double sided which will help her (or you- be real, this list is tempting) amplify your organizing.
Bumble & Bumble Dry Shampoo
I've never met a lady who doesn't like Bumble & Bumble. All their products are artfully & mindfully created- their Dry Shampoo is a must! It smells super fresh but is not overpowering. I use it even when I'm not traveling, but when I am- it's even more of a life saver.
Cute Initialized Journal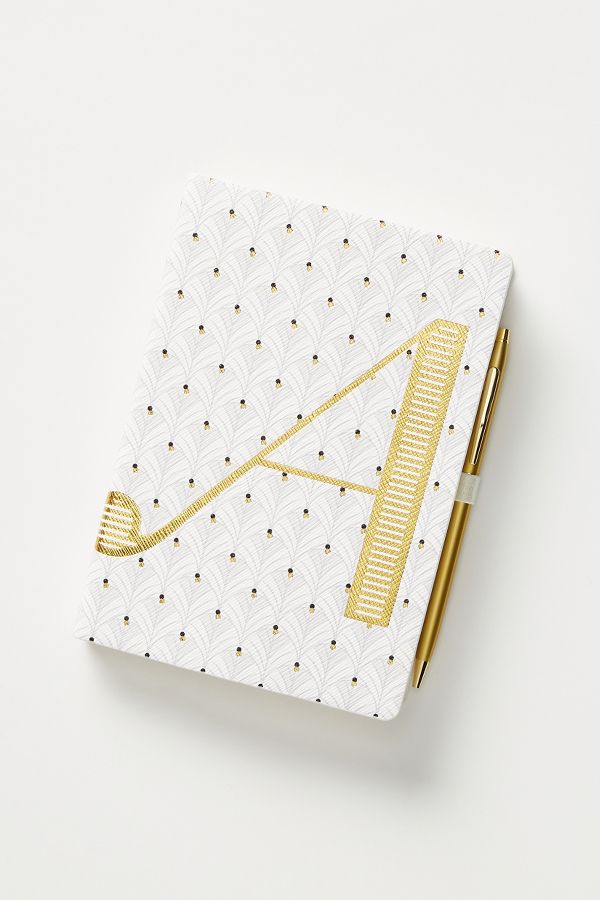 This lil journal will make every travel lady in your life smile. It's adorable, compact (perfect size for a carry-on or small purse), and its personalized. It even comes with a cute little pen! Perfect for a stocking stuffer or gift basket.
Petite Monogram Letter Journal
Reusable Snack Gear
Reusable Snack Bag + Reusable Sandwich Bag + Stylish Travel Flatware + Collapsible Travel Cup = ultimate eco-friendly traveling snack gear SET.
These items together are a must for travelers. Not only eco-friendly, but totally compact and super easy to fit into your purse or carry-on.
As many of us know, we're facing a grim reality when it comes to the environmental impact we humans have had on Mother Earth.
Most days, it seems like there's nothing we can do. But really, there is. Even small things like this make a difference.
It may seem silly but re-usable items help lessen your carbon footprint and plus, will make you feel good about not contributing to plastic waste!
Photo Frame
Who doesn't love a good photo frame? This one is adorable and would look great filled with a lovely travel memory photo. A fool-proof gift. Check it out: Gold Photo Frame
Rose Gold Custom Map Necklace
Ok but can someone please get me this? How cute would the Sacramento grid look on one of these? I'm sure there's tons of city map layouts that would look amazing on this… Super unique and customizable to wherever you'd like!
Not only can you pick the exact map area you want on the necklace, but you can also pick a shape and metal color making this a super customizable and beautiful travel gift for her!
Collapsible Water Bottle & Steri-Pen
If she doesn't have one already, a collapsible water bottle is the perfect eco-friendly travel gift for her.
Plus to spice it up a bit, or should I say, *purify* things a bit- throw in a steri-pen. These are one of the ultimate gifts you can get for someone who loves to travel or indulge in the great outdoors! It's perfect for travelers visiting places that may not have potable water. Steri-pen will make said water safe to drink… you know the saying, "better safe than sorry!"
Another option is the Grayl Purifying Water Bottle. It's a bit of an investment for a water bottle but it's got the needed filter built in. Pretty fancy.
Osea Anti-Aging Hand Cream
This hand cream makes a really nice gift for her and is perfect for carrying along on her travels. It has a subtle but calming scent with hints of lavender and checks all the non-toxic boxes.
Anya To-go Coffee Mug
This Anya Travel Mug from anthropologie is adorable and compact. The eye catching stoneware and wood will make this mug the perfect gift for anyone who loves to travel! It's super earthy and also dishwasher safe.
Wanderlust Inspired Coffee Mug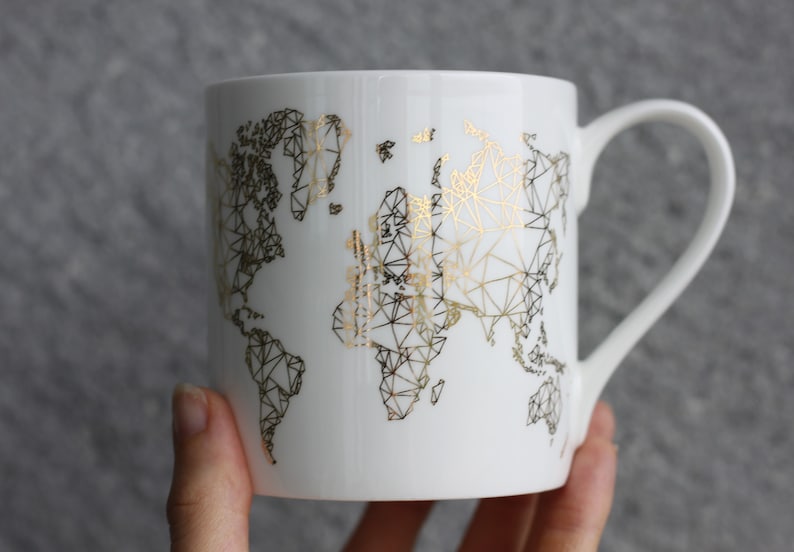 For anyone here reading this for ideas on what to gift me… here's some adorable travel inspired mugs that I'd love to have in my cupboard 😉
But really- these are a great gift idea and would make an adorable gift basket paired with a nice bag of coffee!
Watercolor Scratch Off Map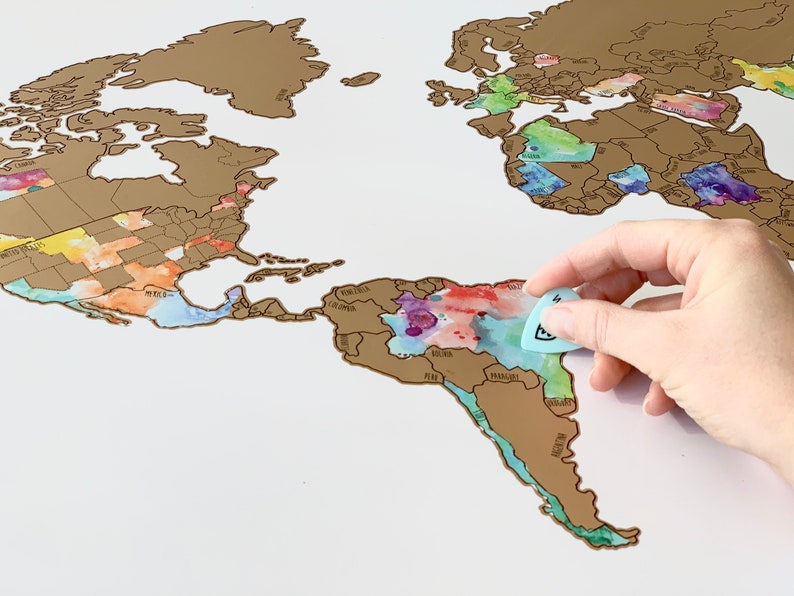 We have one very similar to this that we got from urban outfitters a while ago. Ours just scratches off to reveal different colors for each country, but this one reveals a beautiful watercolor map!
Watercolor Scratch Off World Map
KristinDouglasArt on Etsy also has this super cute floral one, and ones in silver too!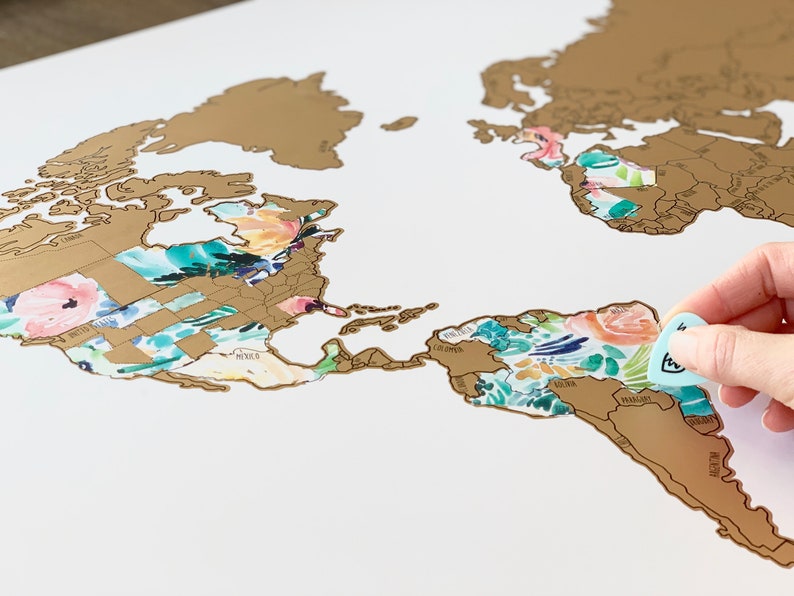 Collagen Beauty Boost
This is another item that I love and is sold by one of my favorite clean beauty online retailers, thedetoxmarket.com. Thid is a great travel gift for any health conscious travel lover…
This collagen inner beauty boost supports natural collagen production and is loaded with antioxidants which are perfect for protecting and nourishing the body during travel. Collagen production is important to get up on before flying since being at high altitude is known to dry out the skin.
This supplement will help the skin stay supple and moisturized. Super good stuff, check it out and read the reviews!
Similar to the collagen beauty boost, this hydration inner beauty boost is equally important and amazing. This one is more probiotic based which is great for digestion and immunity- the two health things that I'm most focused on while traveling!
You add a bit of this to your water and will reap the benefits of refreshing aloe, replenishing coconut water, and lemon myrtle. Hydration = happy skin!
Floral Map Tapestry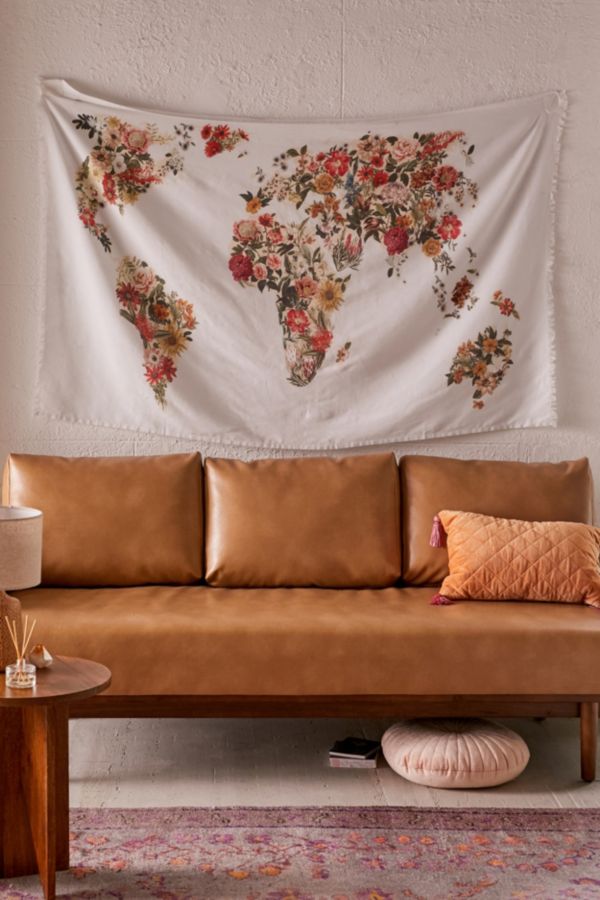 This floral map tapestry is the perfect gift for anyone who loves to deck out their apartment in travel inspiring decor. It's a super sweet gift and she'll definitely get lots of compliments on it!
Portable Charger Battery Pack
This Portable Charger Battery Pack is a must. Its the perfect practical gift and will be sure to get tons of usage. Not only is it awesome for international travel, but its good to have handy for anytime you're out and about and don't have time to plug into a wall charger.
Kindle
I have to say, I definitely prefer a real book cover with actual pages than any type of electronic reading device. That being said, I also hate bringing anything heavy with me in my purse or luggage.
Enter, kindle.
I love being able to take several books with me when I'm traveling and not being burden by extra luggage weight or space! Kindles are a super nice gift and one of those items that are great for any book worm to have.
If you're feeling extra gifty, you could even throw in a case to go with it.
Black Tourmaline Protection Hoops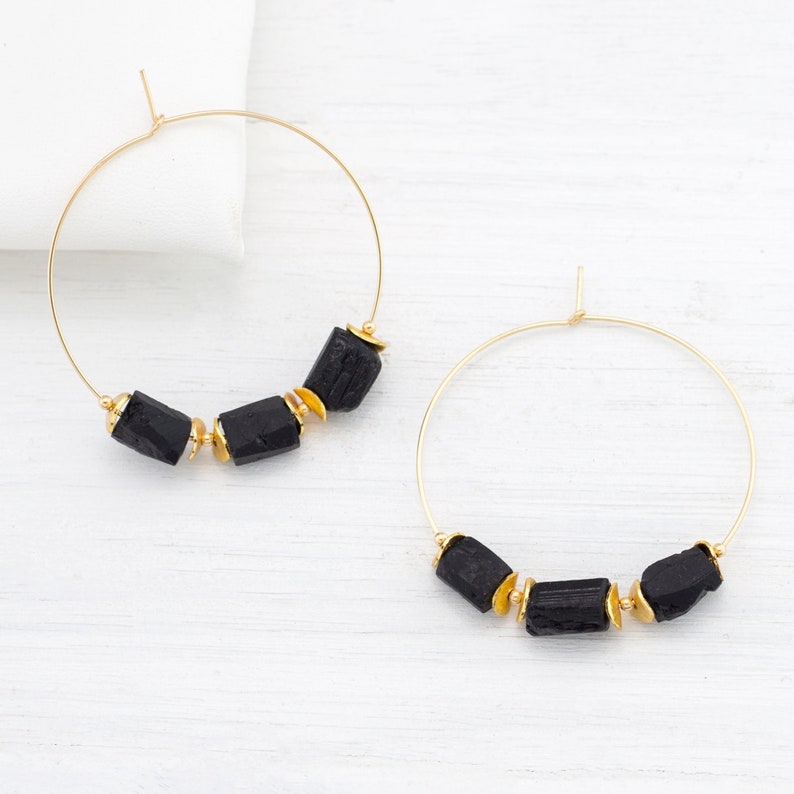 Well would you look at that?! Another item I would love to recieve 😉 Believer in crystal properties or not, these black tourmaline protection hoops are beautifulll and are a fantastic gift idea for any travel lover.
Black tourmaline is one of my favorite stones to travel with or go into busy, public places with. It's a protective stone and helps to block and remove negative energies.
Its one of my favorite stones and I love its purifying and transformative properties… I carry it when traveling to help transmute any dense energies into lighter vibrations. (This short and sweet article from energymuse explains the basics on how to use protective crystals, their properties and benefits).
Black tourmaline is also a super good stone for grounding and electromagnetic protection (like from cell phones, computers, electronics, etc.). Its calming effect is perfect for any travel anxiety and bringing any flighty/scattered energy back down to earth.
Personalized Birthstone Ring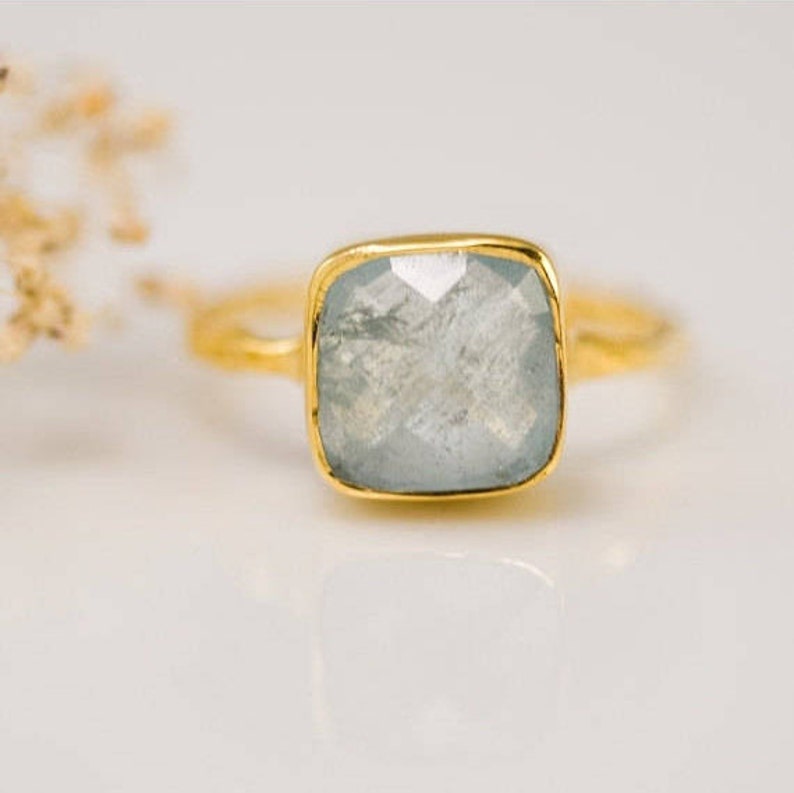 Delezhen is one of my favorite crystal jewelry shops on etsy. They have tons of beautiful jewelery featuring all kinds of crystal stones.
So, now that you know where to find quality crystal jewelry… a birthstone ring is the ultimate perfect gift for her. Something delicate and beautiful she can wear while traveling will be sure to melt her heart!
Black Onyx Ring (another great travel protection piece)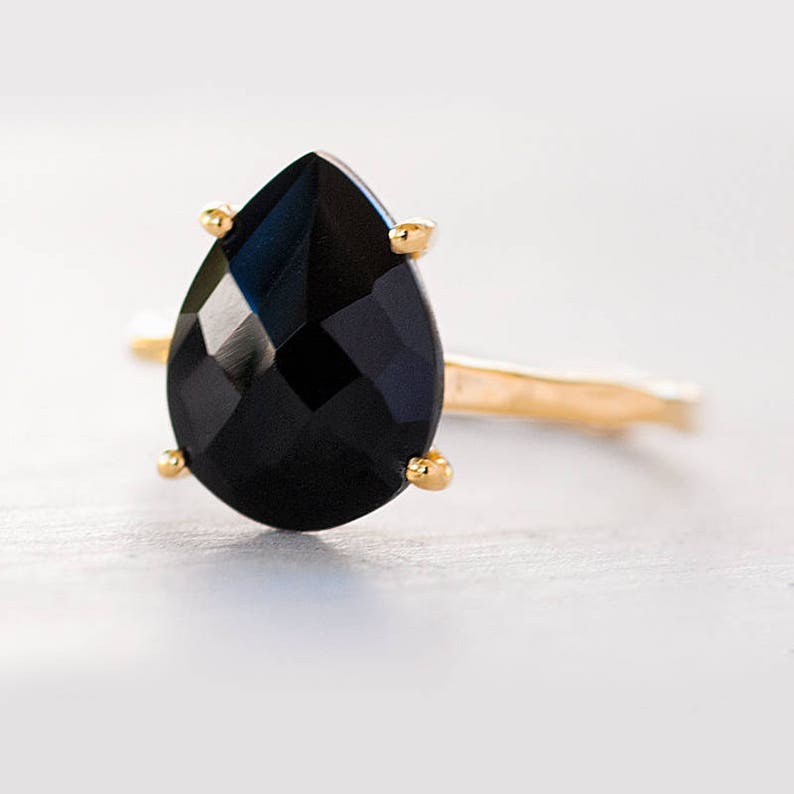 This black onyx ring is gorgeous and another sure way to impress your beloved traveling lady. Similar to the black tourmaline, the spiritual properties of this black onyx stone will be a wonderful asset to anyone traveling with it.
An absorber and transformer, Black Onyx will assist with negative energy and protect its wearer from having their personal energy drained.
It's also a great stone to have on when in times of stress or confusion (ahem, traveling somewhere new?). Its strengthening properties will help with decision making, support and self-discipline.
Travel Charms
By now I'm sure you've recognized I'm a crystal lover… that being said, I have one more crystal themed travel gift to suggest here.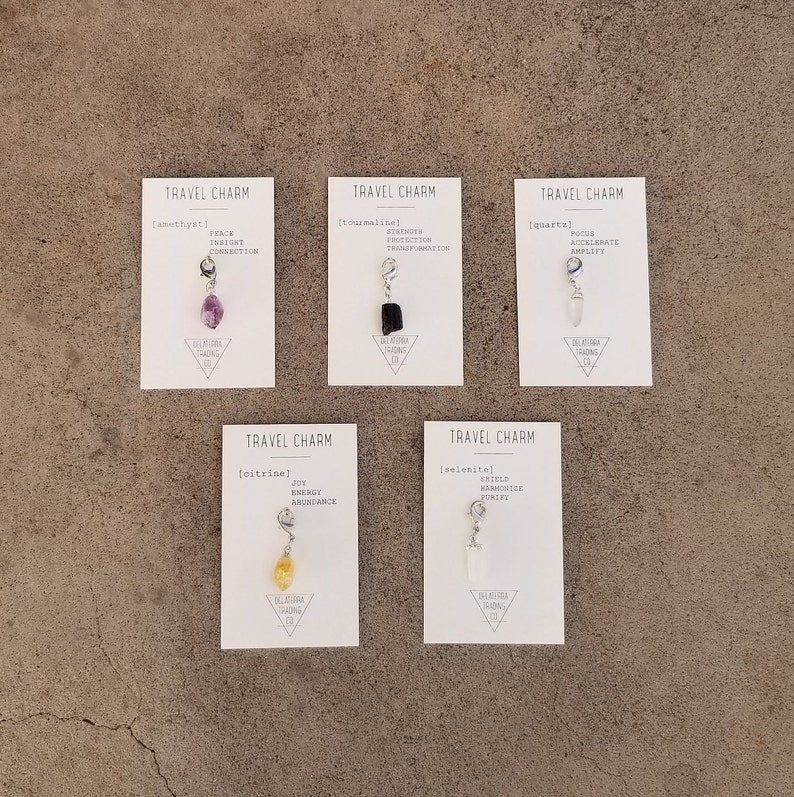 These travel charms are freaking adorable. You can read on about their properties, or just get them to gift for the sheer beauty that they hold! I mean, look at them. I adore.
Since we're in the vein of suggesting gifts with spiritual properties,
Palo Santo Wood Figurine Owl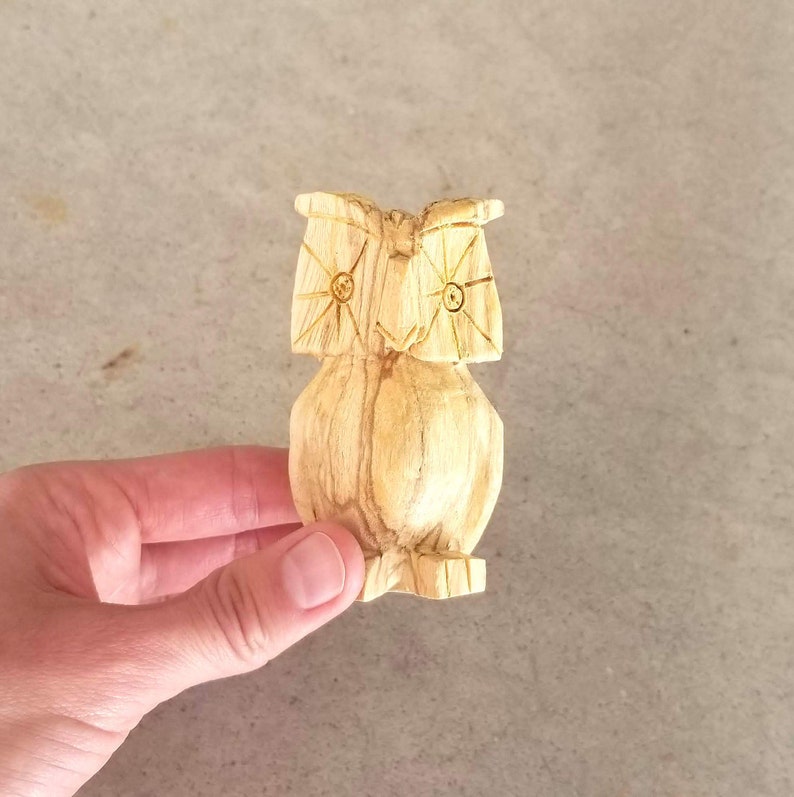 Again, Delaterra Trading Co. with the cuteness! I can't take it… This Palo Santo Wood Figurine Owl is adorable, though I don't think I'd actually be able to use it for smudging (its just too cute to burn!) but it's great for an altar piece, or to set anywhere with an intention. More on that to come.
Hopefully you found an idea for the perfect holiday gift to give that special traveling lady in your life! Let me know your thoughts or any other gift ideas I should add!
Love, Sara